Pricing for pet parents,
by pet parents.
WholeYear
24/7 around-the-clock access to quality vet care and pharmacy
AED39/month
Limited time only / Billed Annually
Pay-as-you-go
Not a fan of memberships? No problem. Pay only when you need it
AED129/ 24 hours
Valid for 24 hours
Your first consultation is on us!
sad
"A year of 24/7 access to vet service for the price of one consultation is a no-brainer "
Ammar S.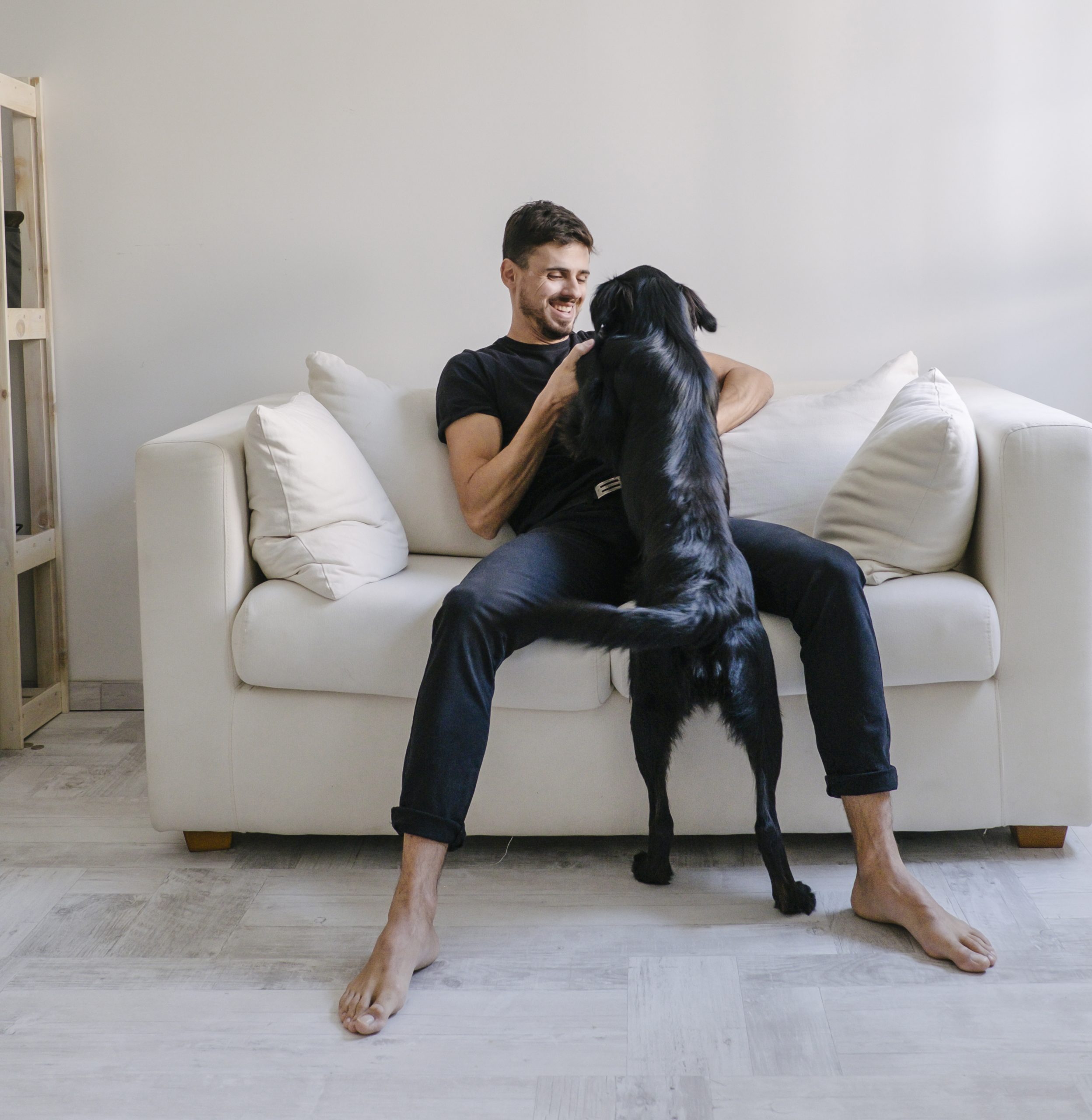 What do you get for that?
---
24/7 Unlimited access to our fully licensed veterinarians
Access to guidance and expertise, anytime, anywhere, with just a button
---
Full pharmacy medications prescribed by our veterinarians
Whenever needed, medication is delivered right to your door (currently delivering within Dubai & Sharjah)
---
Unlimited followups during and after reporting cases
Ensuring continuous communication and updates for effective case resolution and ongoing support
---
Reminders for annual checkups, vaccine dates, and health tips
Maintaining your pet well-being by prompting timely healthcare actions and promoting a healthy lifestyle
---
Up to 2 pets, cats and dogs only
Got more than one pet? No problem
Speaking of smoller vet bills, oh yeah!
Things you can do over the app*
---
Anything related to the overall health and well-being of the animal
---
Check up for bacteria, plaque, and tartar build-up on the teeth and beneath the gumline
---
Any superficial marks including staphylococcal bacterial infection, ringworm fungus, viral papillomas—warts, and pigmented plaques
---
Reaction to proteins found in an animal's skin cells, saliva, or urine
---
Diagnosis for toxic ingestion from mild to severe nausea, vomiting, diarrhea, abdominal pain, dizziness, confusion, seizures, and respiratory distress.
---
Illness related to obesity, emaciation, rickets, allergies, and fur or weight loss
---
Behavioral therapy can be beneficial for pets who exhibit problematic behaviors such as excessive barking, destructive chewing, aggression towards people or other animals, separation anxiety, fear, or phobias.
* Our service can not be used for emergencies and can not replace in-person vet visit.
**Emergency fund is scheduled to launch at a later date
All the ways to get to know us
---
Full website coming soon.